Our Principal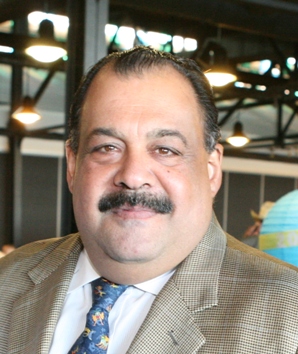 JORGE CANAVATI
Jorge Canavati is the principal at J. Canavati & Co. LLC.
Mr. Canavati has over 30 years of experience in International Trade, multimodal transportation, air cargo and logistics. He is the author of various articles and editorials on Mexico and world trade and transportation issues.
Mr. Canavati is on the board of various international trade organizations and is the official U.S. representative of the National Importers and Exporters Association of Mexico (ANIERM). He serves on the Border Trade Advisory Committee (Texas Transportation Commission) appointed by Texas Secretary of State Hope Andrade and re-appointed by Secretary John Steen. He serves on the Camino Real District Export Council, appointed by the U.S. Secretary of Commerce.
He lectures at various universities and participates on various high level panels per year at international trade events. He has been married for 32 years to Daisy Miriam and has two children, Jorge Mauricio 29 and Gabriela Sofía 27.
HOBBIES include:
Reading: Biographies & works on the Economic History of World Trade. Science.
Music with a focus on Jazz. He is the host of "Jazz de México", a jazz program on KRTU 91.7 FM, Trinity University Radio dedicate to the jazz music of Mexico. The only México jazz radio program in the world.
Films with biographic and historic content.