Our Principal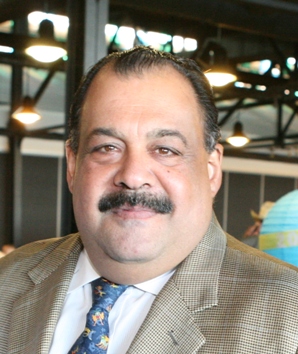 JORGE CANAVATI
Jorge Canavati is the principal at J. Canavati & Co. LLC, an agency, int'l commercial representation and consulting company with a focus on logistics and international trade. His company is an agent for BNSF logistics, a global freight forwarder. www.jcanavati.com
Mr. Canavati has over 30 years of experience in international trade, multimodal transportation, air cargo and logistics. He is the author of various articles and editorials on trade and transportation issues with a focus on the NAFTA marketplace. Mr. Canavati is on the board of various international trade organizations and is the official U.S. representative of the National Importers and Exporters Association of Mexico (ANIERM). Consultant to the Texas Department of Transportation (TXDOT) Border Trade Advisory Committee (BTAC). He is a member of the Camino Real District Export Council, appointed by the U.S. Secretary of Commerce. He also presides over the Logistics subcommittee of the Binational Energy Committee of the Asociación de Empresarios Mexicanos (AEMUSA). He is on the board of the San Antonio chapter of AEM. Recently appointed as chair of the International Energy Commission of ANIERM. Recently appointed to the board of directors of the San Antonio Hispanic Chamber of Commerce and appointed co-chair of the international committee of the same organization. Mr. Canavati was recently appointed by Mayor Nirenberg to the Airport System Development Committee. Its purpose is to strategically consider the future aviation needs of the San Antonio region as it grow over the next 30 to 50 years.
He was added to the San Antonio Business Journal "Who's Who" list in Energy logistics. He lectures at various universities and participates on various high-level panels per year at international trade events. He is an invited educator-lecturer twice a year at the School of Law post graduate studies (Energy Law Master's degree) program at the Universidad Autónoma de Nuevo Leon (UANL) in Monterrey where he lectures on the "Basics of Energy Logistics"
Receiver of a Port San Antonio resolution for outstanding achievements in logistics Sep 2006 (establishment of an intermodal corridor from China to the U.S. through Mexico)
Receiver of a Texas Secretary of State recognition award for outstanding economic development work for the State of Texas
He has been married for 34 years to Daisy Miriam and has two children, Jorge Mauricio 31 and Gabriela Sofía 29 and a lovely granddaughter Penelope Michelle, 15 months.
HOBBIES include:
Music with a focus on Jazz: He is the host of "Jazz de México", a jazz program on KRTU 91.7 FM in San Antonio, Texas and krtu.org worldwide, Trinity University Radio. The only México jazz program in the world.
Cooking: Specializing in live fire and BBQ
Reading: Biographies & works on the economic history of World Trade.